All the Aurora images from the gallery plus 750 others on one disk. Many images are in sequence/time lapse - you can actually watch the Aurora move and sway across the sky as you go from one image to the next. If your computer savy - create your own home movies of the auroras. This is a wonderful collection to simply watch and enjoy, or, use to make custom screensavers, stationary, school projects or spruce up your personal web site. If you find a favorite - some images can be made into unusually large enlargements........ so far 9'x8' (3 meters by 2.5 meters) has been the largest requested.
The originals images are 36mb and larger - as such only a handful would fit one disk. These aurora images have been re-sized to provide a large number on one disk, and, for easy display on your computer. A super fast computer is not required to view - better still - most newer DVD players will display these images right on your living room tv!
Here are previews of images from the disk. Grouped in blocks of to save space. Enjoy!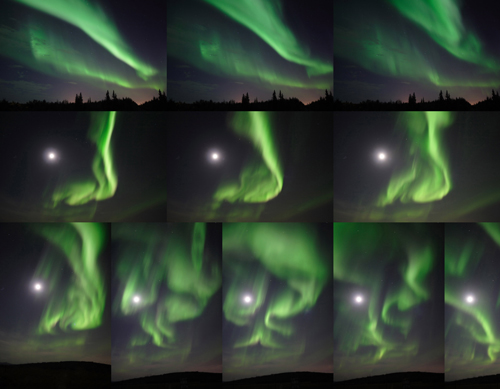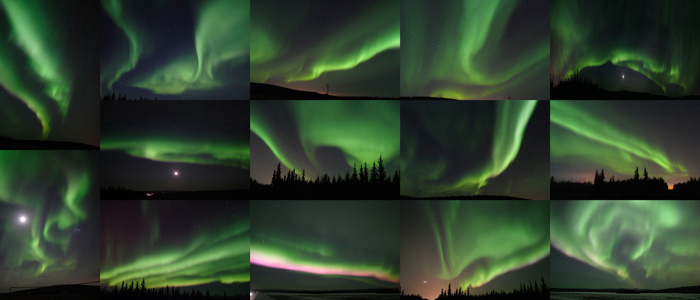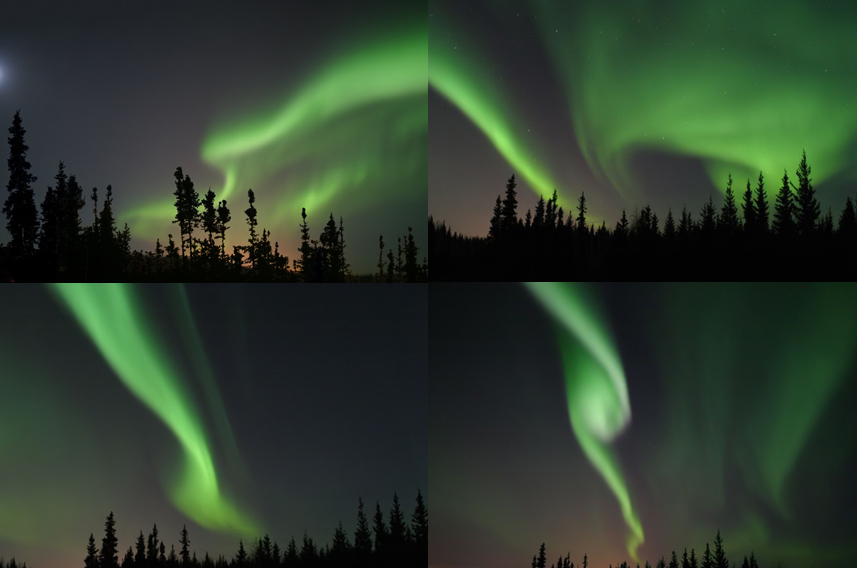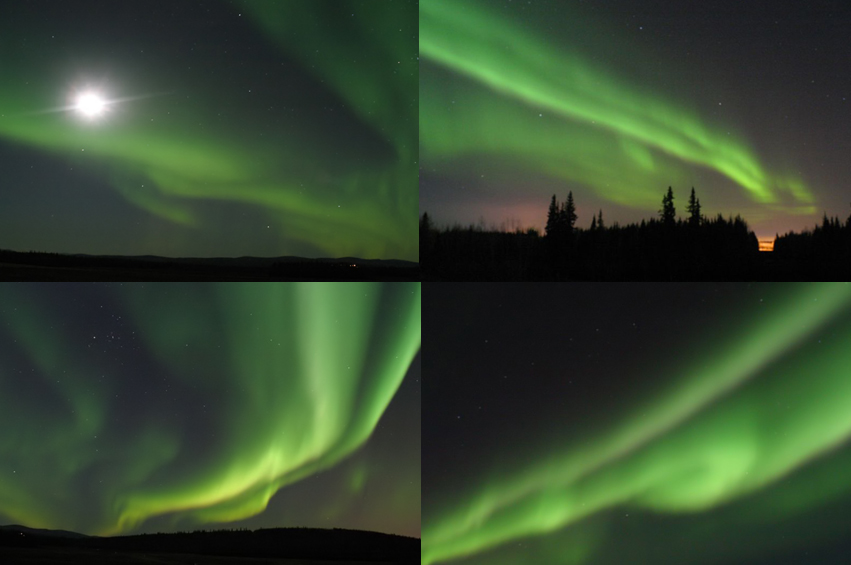 The CD can be ordered from the Aurora Gallery
Kevin